These daffodils seem to think so!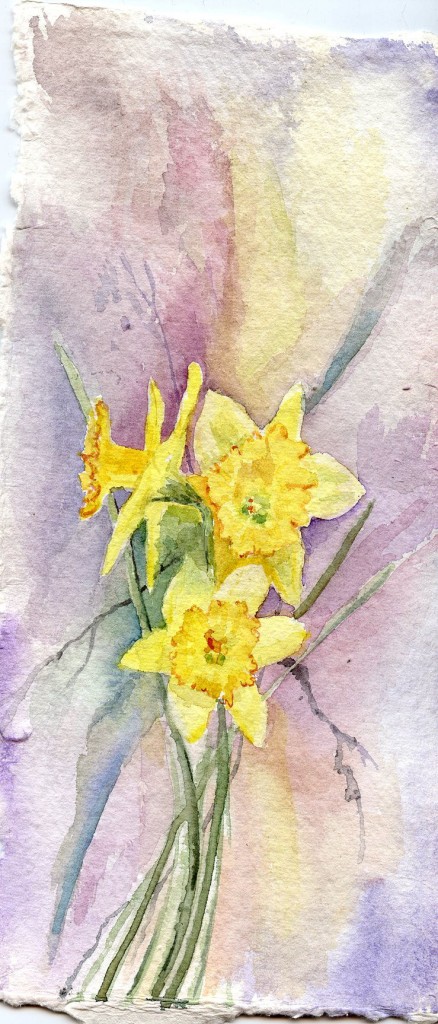 Share on Facebook


It's time, there's Daffodils in my front yard and in my back yard. One day there were none, now they are everywhere, I don't know how they did not get my attention sooner. In between portraits, flowers are a great way to stay in shape. I painted this on a piece of 8 x 10″ 300 pound old handmade Indian River paper. I took it to the post office and told him to put stamps on it. and it appears to have arrived in one piece. Hopefully someone will actually bid on this one! It's to a good cause for sure.
Share on Facebook

Every now and then I have to take a break from all the faces, and find myself painting flowers or something like that instead.
In our back yard we have a magnificent Dogwood Tree – it is very inspirational.  This painting is one of a series. It is 5.5″ x 8.5″
Share on Facebook